gET into an all-new mu-x with our 7.9% P.A. FINANCE OFFER*
The 7-seat MU-X SUV has had a full redesign! It's now tougher, safer and more powerful than before.
Get yours today with a 7.9% p.a. finance offer*. Find out more and register your interest below.
tough design
 The all-new MU-X combines the signature Isuzu toughness with a new level of refined style that Kiwis have come to expect from 7-seat SUVs. Whether you're on the farm, navigating the city, ruling off-road, or doing the school run, it's tougher than ever, and looks better than ever. 
MU-X safety
The all-new MU-X has the full Intelligent Driver Assistance System (IDAS) which has helped it achieve a 5-star ANCAP safety rating.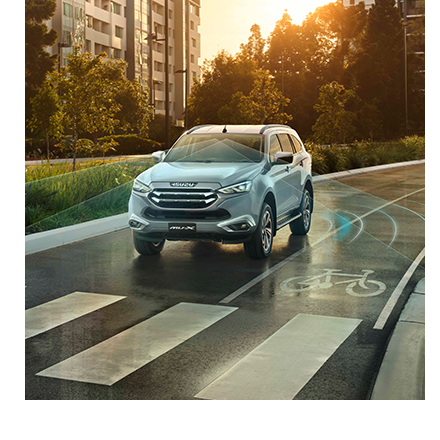 isuzu comfort
 Your Isuzu MU-X is more than just an SUV to get from A to B. It's your mobile office, the school bus, the farm vehicle, and your passport to adventure. 
The all-new MU-X has 3 rows of leather trim seating to give a total of 7 seats. The front seats are bucket whiplash protected seats with electric adjustment and a heating feature for those chilly mornings. The split-fold rear seats feature a foldable centre armrest and 2 USB ports. Double sealed doors and an excess of soundproofing makes the MU-X a peaceful and relaxing ride.
*Terms and Conditions
This Isuzu Finance 7.9% p.a. offer is fixed for the term of the loan and is available for loan terms of up to 48 months. This offer applies to all new Isuzu MU-X vehicles financed between 1 March 2022 and 31 May 2022. A PPSR fee of $10.35, a monthly maintenance fee of $2, a UDC loan fee of $105 and a dealer origination fee will apply (your dealer can tell you their applicable fee). Isuzu Finance is provided by UDC Finance Limited. UDC's lending criteria and standard terms and conditions apply.