ISuzu LX Double Cab Ute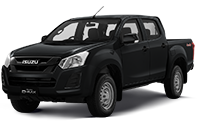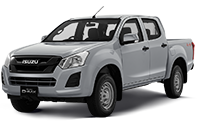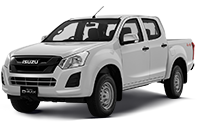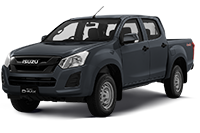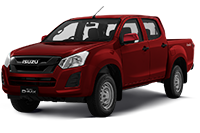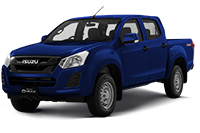 LX Double Cab Ute 4WD
The Isuzu D-Max LX Double Cab has a distinctive new look with an aggressive front grill design and now includes a 7" touchscreen and reversing camera and an upgraded speaker system. The D-Max LX Double Cab offers inspired versatility, excellent fuel efficiency, power when it's needed most and first-rate durability completing it's evolution into a truly modern vehicle, equally comfortable moving people as it is moving loads.
key features
Steel Wheels
The D-Max is tough from its grill to its tailgate, so it's only fitting that the LX has 16" drilled steel wheels to get the job done.
4WD "on the fly"
With a hi-low gear box the D-Max is ready for what you throw at it. Shift from 2Hi to 4Hi on the go at up to 100km/h.
Steering Wheel Controls
Convenience on the go is an important feature of the D-Max, with audio system and cruise control buttons on the steering wheel your eyes never have to leave the road.
More Features
GALLERY
ACCESSORIES